Paid Telephone Support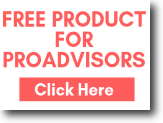 I'm sorry, there was a problem with your email connection.
Your message has not been sent, please try again.    
Go Back
Thank you for taking the time to fill out the details for your Paid Phone Support Issue.
After review, a representative will contact you and discuss a time for your callback.
If your issue is particularly urgent, you may leave a message with more details on our phone system for a quicker call back: (702) 900-0797
If you have not yet paid for the support incident, payment can be made by clicking this link: