QXL for QuickBooks Online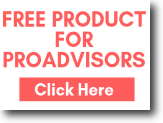 Your order will be processed securely by the FastSpring system. All order information is
encrypted
by
industry standard SSL
(Secure Sockets Layer) backed by a
Trusted Third Party certificate
which guarantees that this information is coming from and going to the order processing server and
nowhere else.
All software can be downloaded immediately here at this site. Please give a "real" e-mail address to order online, as this is where your permanent unlock code will be sent. Your email address will not be sold or distributed in any manner. Click
"Buy Now"
to connect to FastSpring's
secure
web site and order online or by fax. We accept VISA, MasterCard, American Express and Discover, US checks and Money Orders. For additional payment options, call our sales line number below.
Pricing